Captivating characters
from Britain and beyond.
Stream new and exclusive world-class crime, thriller, and dramas.
Watch anywhere, just $6.99/month.
Try 14 Days Free
There`s always something new to discover on Acorn TV.
We curate the most intriguing and addictive series and films from around the world, just for you, Discover your new favourite series today for just $6.99/month.
Try 14 Days Free
For a Limited Time just $6.99
Join today to get our introductory price and find your next
favourite show to stream on all of your favourite devices.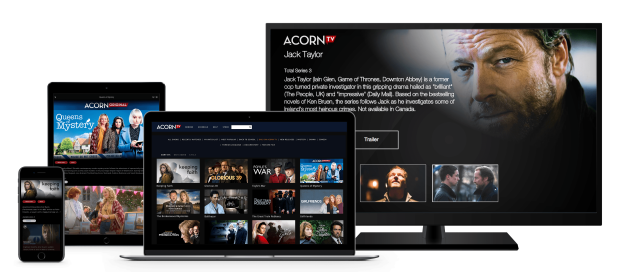 FAQ
What shows are on Acorn TV?
Acorn TV offers thrilling new mysteries, addictive dramas, and warm-hearted comedies from Britain and beyond. Rediscover much-loved shows like Foyle's War, Agatha Christie, and Indian Summers, as well as new favourites like Keeping Faith, Agatha Raisin and The Brokenwood Mysteries. With new and exclusive shows added weekly, there's always something to watch!
What devices can I use to watch Acorn TV?
All you need is an Internet connection and a device to watch on. Acorn TV is currently available on Roku, Fire TV, Apple TV, iPhone/iPad, Android mobile and tablets, Chromecast, and on laptops, desktops, and tablets via browser (we strongly recommend using Google Chrome to access Acorn TV).
What membership plans are available with Acorn TV?
Acorn TV offers two options: a monthly subscription (£4.99/month) and an annual subscription (£49.99/year).